At the Heart, Of It All!
The furry friends who make Heart Arrow a family.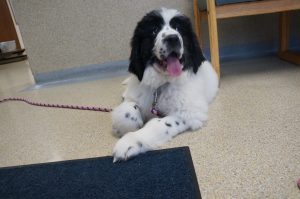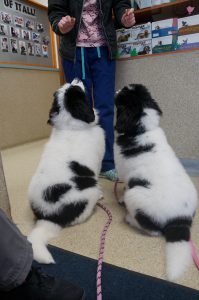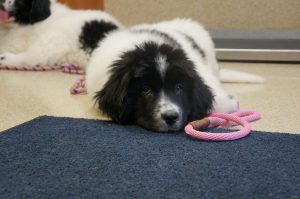 ABBY AND TINK
Here are two heartbreakers, these two Newfoundlands were brought to Heart Arrow at just 8 weeks old. Unfortunately, they were diagnosed with Parvo right after they arrived in Spokane. After a long week of around the clock care, these two fluffy bears came through. Now 6 months later they have become an amazing duo! If you ever see them around the clinic, don't be afraid to love on them. They may be large in size, but they still believe they are lapdogs.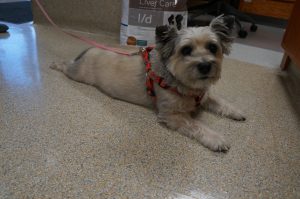 IZZY
Izzy is a Cairn Terrier with a ton of spunk! You can usually find her lounging in the entry area, waiting for cookies. In the photo she can be seen guarding her food, making sure her mom doesn't forget it!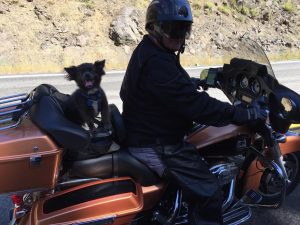 Eddie
Talk about a pup who likes to live on the edge! Eddie is a Chihuahua that loves to ride on his dad's motorcycle. These two are two peas in a pod. Not only is Eddie an adventure pup, he is a rare color for a long haired Chihuahua; he is grey with beautiful gold eyes. You can usually find him riding shot gun in his dad's truck or riding on his seat on his dad's motorcycle.