SURGERY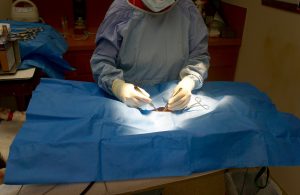 Our Doctors perform routine surgeries Monday through Friday, generally in the morning, to allow our patients to recover and be discharged by the end of the day. Major surgeries are performed under general anesthesia either by use of inhalation (isoflurane) and/or injectable anesthetics. Sterile techniques are used for all surgical procedures.  Pain management is required, and optional pre-surgical blood testing as well as intravenous catheterization and fluids are available for your pet's best medical care. We routinely check ears and teeth, as well as, trim nails at no extra charge while your pet is anesthetized. 
(Pictured, Dr Joan Vendramin performs a routine ovariohysterectomy, also known as a spay.)
CHECK UPS
Annual wellness examinations are recommended.  This complete exam includes checking the patient's temperature and a Doctor's assessment of all aspects of their health.  These exams can be conducted at the time of the annual vaccinations or, especially in the older pet, they can be done twice a year or anytime a change is noted by the owner.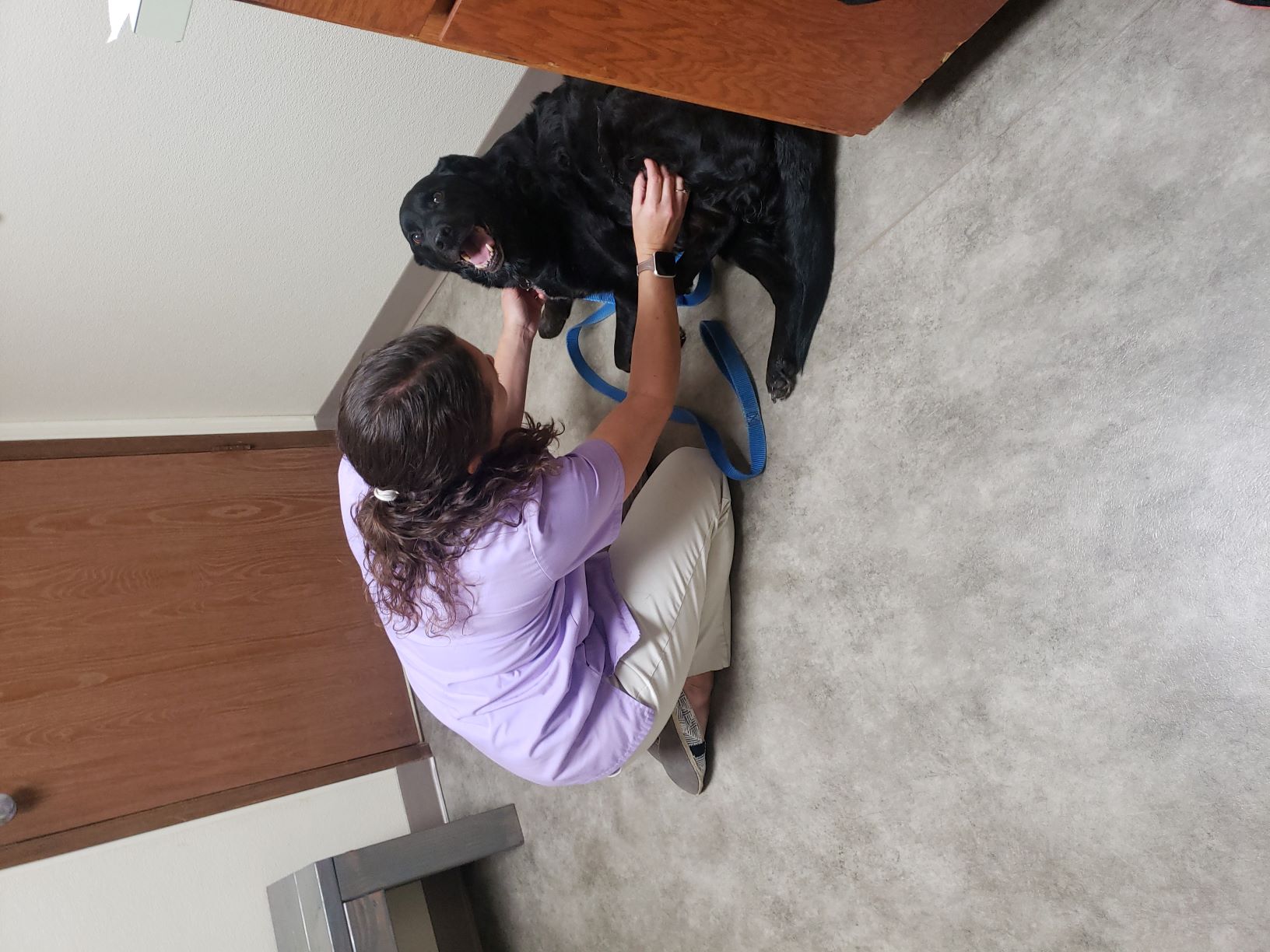 Some Things To Watch For Are:
Changes in amount of water consumed or urination
External parasites seen — fleas, ticks, etc.
Reluctance to move or pain on movement
Sores or wounds on their skin
Excessive tearing or nasal discharge
If you notice any of the above or other problems or changes in behavior, give us a call and we will set up an appointment to examine your pet. 
PREVENTATIVE MEDICINE
Vaccinations are the primary method of disease prevention.  All puppies and kittens need initial vaccinations and dewormings starting at six to eight weeks of age, with monthly booster vaccines and dewormings until after four months of age.  A Rabies vaccine and stool analysis (fecal exam) accompany the last booster vaccine at the end of the series.  An annual exam, with vaccinations and a stool analysis, is recommended for all adult pets.  Many different preventative methods and drugs are available for parasite (both internal and external) control.  Please call us for information. 
LABORATORY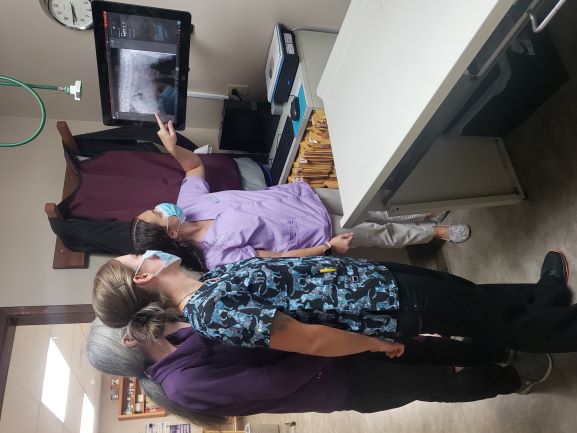 Our clinic is equipped with state of the art diagnostic equipment including in-house laboratory blood testing, fecal and urinary analysis, as well as diagnostic radiography, providing you with an accurate diagnosis within minutes.
PHARMACY
Our pharmacy is stocked with many routine medicines needed to help your pet.  If medicine which is not routinely in our pharmacy is needed, it can be ordered and is usually available within 24-48 hours.
DENTISTRY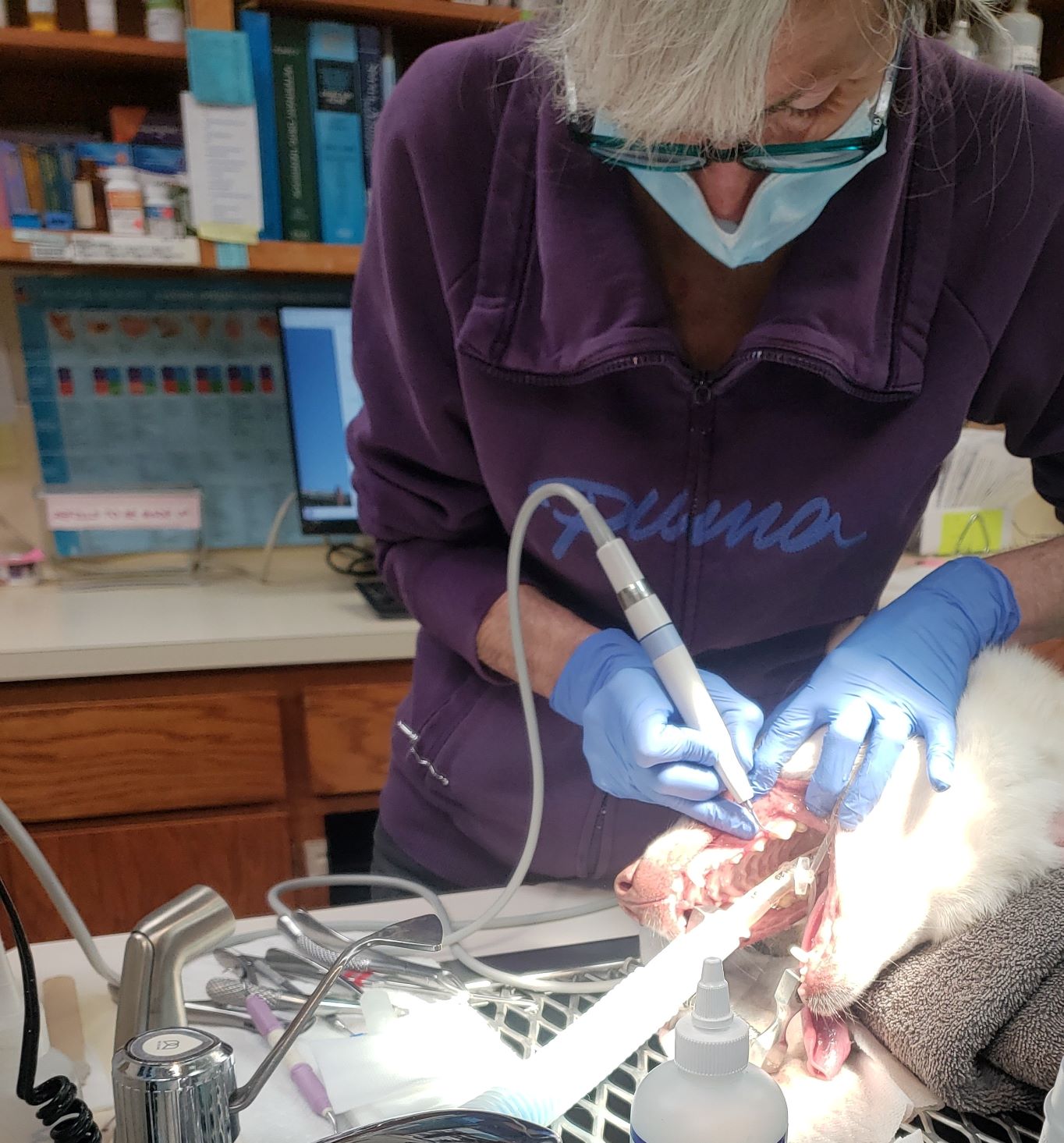 Studies have shown that some of the diseases of internal organs are caused by gingivitis, tartar and infected teeth.  That is why it is so important to keep your pet's mouth and teeth healthy!  We perform dental scaling and polishing for your pet under general anesthesia.  We include a free nail trim, ear exam, and IV fluids as well as a complete oral exam. Dentals are done Monday through Friday in the morning and your pet will be discharged in the afternoon.  Give us a call and we can give your pet good breath again! During the months of February and August, you can save 10% on your pet's Dental Cleaning.
COMPASSIONATE CARE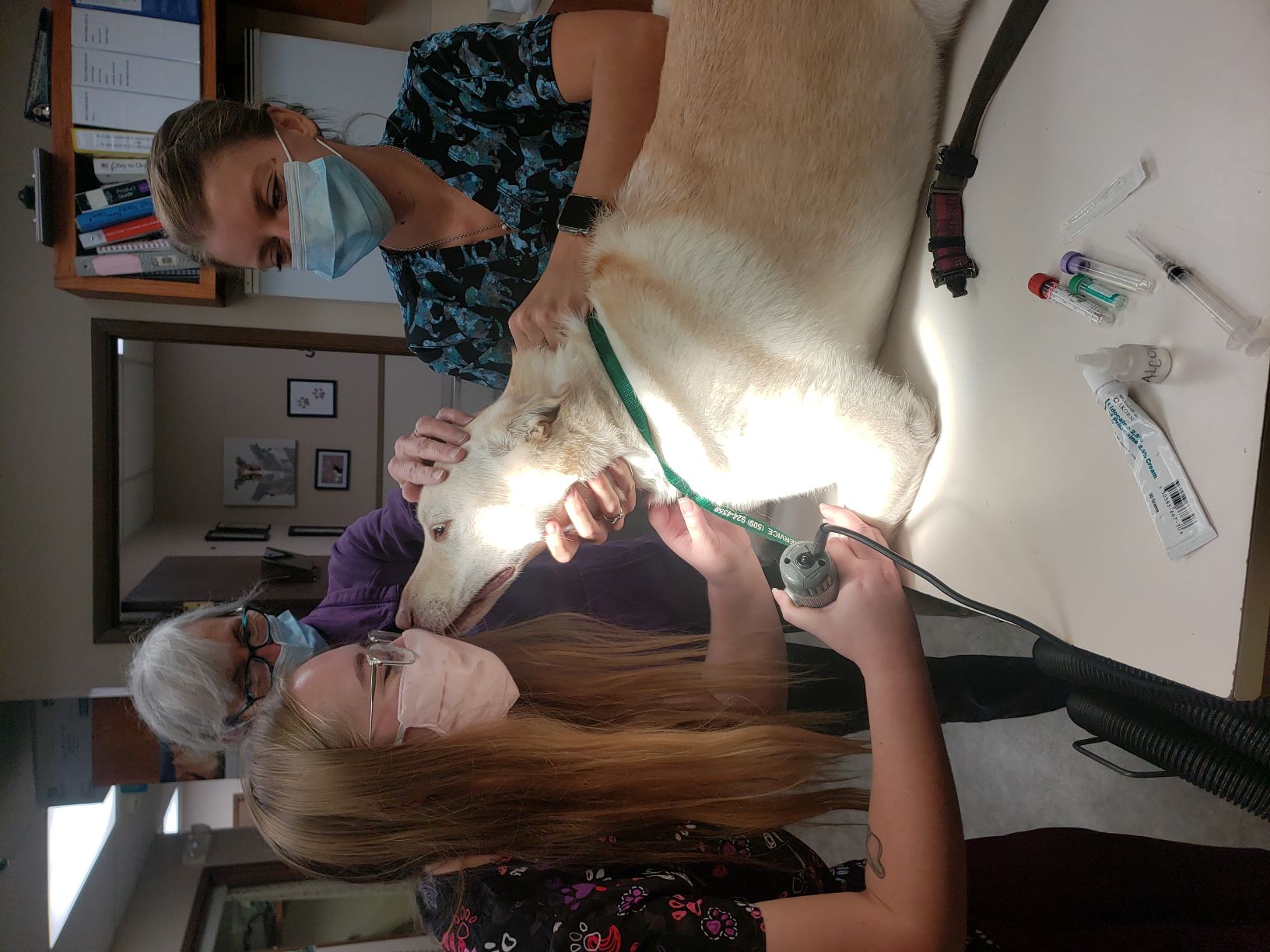 At Heart Arrow, we try to help you take the best possible care of your pet, your best friend.  Every staff member of our clinic have pets and enjoy what we do, otherwise we would not be here.  When you leave your pets in our care, you can make sure that they are treated as we would treat our own; with compassion, kindness and love.