Patrick O'Dea D.V.M.
Doctor Patrick O'Dea has been in practice since 1975 after graduating from Washington State University. He established Heart Arrow Veterinary Service in 1978 after working in other locations as an associate veterinarian. His duties now include management along with veterinary work. He is interested in all facets of veterinary medicine especially the more technical diagnostic aspects. His other interests are computers and electronics as well as ham radio. Dr. O'Dea recently adopted a Border Collie Mix from Texas named Harry, who is a ball of energy!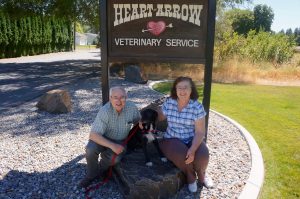 Marlene O'Dea, Bookkeeper      
Marlene (pictured with Dr. O'Dea and their dog Harry) was raised in the Spokane Valley and graduated from University High School and WSU.  She currently is the bookkeeper at Heart Arrow.  She enjoys spending time with her cats Lil Bit, Will, and Dixie, playing pickleball, reading, gardening and sewing. Also, she's been married to Dr. Pat O'Dea for 45 years!
Megan McElroy D.V.M.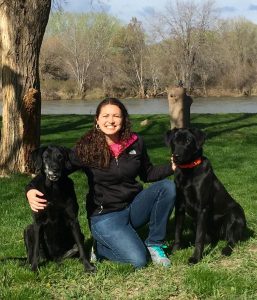 Doctor Megan McElroy graduated from Washington State University, College of Veterinary Medicine in May, 2002. She is Dr. Pat O'Dea's daughter. She is married to Jim who works in the accounting field, and their son James! She has special interests in cardiology and treatment of cancer. In her spare time she enjoys reading, gardening, and outdoor recreation. They share their house with their spunky lab Pepper and their adventurous new kittens, Duke and Daisy!
Joan Vendramin, D.V.M.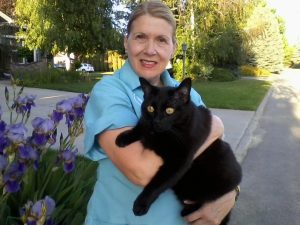 Dr. Joan Vendramin received her Doctorate in Veterinary Medicine from WSU in 1983. Dr. Vendramin has a special interest in senior pet medicine, as well as, feline medicine and surgery. She shares her home with her daughter, Paris. They have a wonderful black Bombay kitty named Banshee who loves to live up to her name!
---
Cheryl, Veterinary Assistant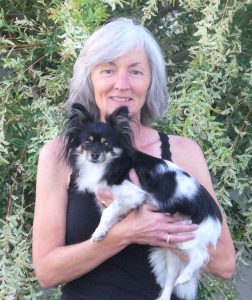 Cheryl has been working at Heart Arrow Veterinary Service since 1989! She enjoys spending time with her family and is a very proud Grandma to Hayleigh and Brody! She has a little Pomeranian mix named Lyric who loves to make her laugh!
Heather, Veterinary Receptionist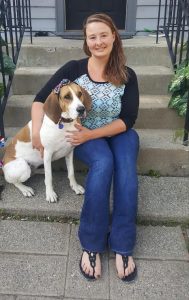 Heather is originally from North Pole, Alaska. Having been part of a family that bred and raised Labs and Newfoundlands, she has an immediate love of animals and a vast interest to comfort and care for them. Heather loves spending time with her husband and 2 children, sewing, and going for walks. She also enjoys country music and football.  She has a Hound named Foxy and a Labrador named Kimber!
Alex, Veterinary Assistant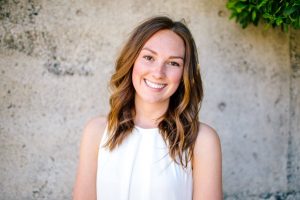 Alex was born and raised in Spokane and from a young age she knew she wanted to be involved in animal health. She started riding at 6 years old and was involved in many recognizable equine organizations and competed throughout high school. Alex graduated from Central Valley High School in 2012 and continued her education at Washington State University. In 2016, she graduated from WSU with a Bachelor's Degree in Animal Science. At WSU she was a member of Cougar Cattle Feeders Team, worked at the WSU vet hospital in large animal care, and was a member of the Gamma Phi Beta Sorority. After college, Alex participated in the Kentucky Equine Management Program, where she worked with world class, top of the line Thoroughbreds. Alex came to Heart Arrow in January of 2017 and has ambitions to obtain her Associates Degree in Veterinary Technology. She has an energetic Mini Aussie named Paisley, a rambunctious Black Lab named Dani, and an adventurous cat named Charlie.
Annabele, Veterinary Assistant/Receptionist
Annabele is a lover of all animals and creatures. In her spare time she runs a Non-Profit rescue for exotic pets and small animals; such as turtles, iguanas, parrots, and much more! She currently has a small herd of animals; three cats, Naula, Dexter and TaC, two Chinchillas Eddie and Casper, a Crested Gecko named Murphy, a Russian Tortoise named Henry, two Axolotls named Darwin and Penny and many fish!
Heather, Veterinary Assistant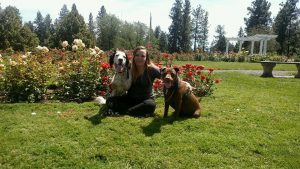 Heather was born and raised in Bozeman, Montana.  She moved to Spokane in May of 2018. She has always loved animals and knew from a young age that she wanted to be in the veterinary field. She studied Pre-Veterinary Medicine at Montana state University and has plans to continue her education and obtain her Associates Degree in Veterinary Technology. Heather has an adorable rabbit named Thumper, a loving pit bull mix named Nala and an outgoing English setter named Niko.
Sydnee, Robin, & Leah's Biographies coming soon!