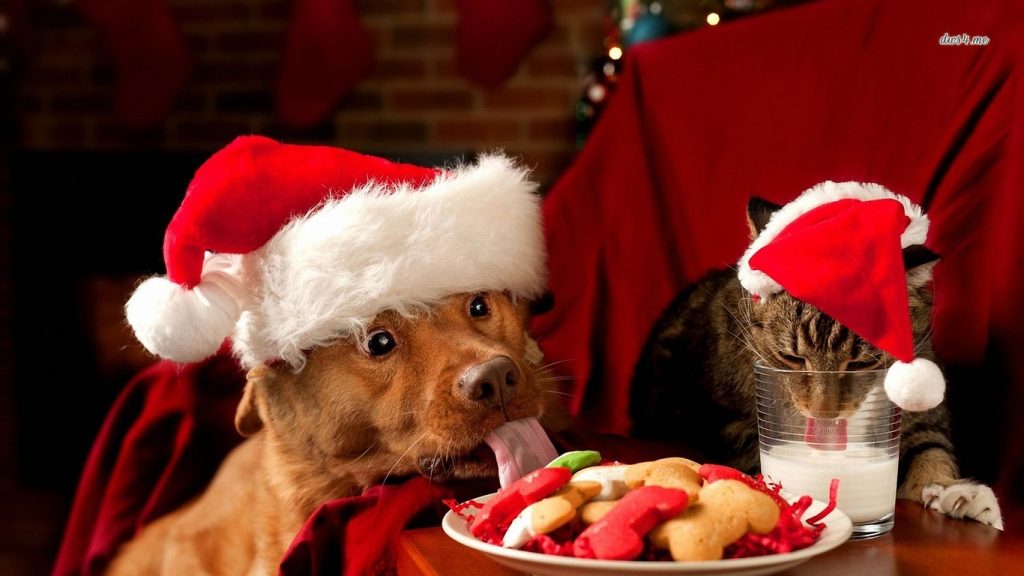 Nothing can spoil holiday cheer like an emergency visit to a veterinary clinic. Help prevent a holiday disaster and keep your fur babies safe during the winter holidays with these nine tips.

1. Keep holiday plants out of reach of pets, especially holly, mistletoe and lilies.

2. Don't leave your pet alone in the room with lit candles, a decorated tree, or potpourri.

3. Skip the tinsel on your tree.

4. Make sure your pet doesn't have any access to human treats, especially those containing chocolate, xylitol, grapes/raisins, onions or other toxic foods.

5. Skip the table scraps. Keep people food out of the reach of your pet, and ask your guests to do the same.

6. Secure your Christmas tree to keep it from falling over if your dog bumps it or your cat climbs it. Hanging lemon-scented car air fresheners in the tree may deter your cat from climbing it.

7. Use electrical cord covers for lights and wires to prevent pets chewing.
8. Provide a safe place for your pet to escape the excitement (such as a kennel, crate, perching place, scratching post shelf or hiding place). If your pet is excitable or scared, consider putting your pet in another room with some toys and a comfortable bed.

9. Know where to go in an emergency. Whether you are traveling or stay in town, know where your closest 24/7 emergency vet clinic is before an emergency occurs.
Animal Emergency Clinic in Spokane Valley will be open 24 hours over the holidays. They are located at 6522 E 1st Ave STE 101, Spokane Valley, WA 99212 and their number is 509-535-8473. Here is a direct link to their website – https://www.aecspokane.com/
We will be closed Friday December 24th – December 26th and will resume regular business hours on Monday December 27th at 7:30am.
Have a Happy and Safe Holiday!
Thank you VetroMark for portions of this post.
~At Heart Arrow We Love Pets~